Above: Column finished with Venetian Plasters as Portoro Marble.







| | |
| --- | --- |
| | |
| Detail - Venetian Plaster as Roman Sicilia Marble | Detail - Venetian Plaster as Portoro Marble |




Above: Rotunda Walls finished as Marble





































FAUX MARBLE COLUMNS finished with Venetian Plaster. A space needn't be over the top to have Marble feel at home. Contemporary design also benefits from the elegance, color and polish of Marble.

From plain white paint to gorgeous Venetian Plaster as Marble.
Left: 'Portoro Marble' enhances the black/gold color scheme of this client's home.
Below: 'Roman Sicilia' fits right in with the gold toned furniture in the Dining Room right down to the Silver Rings!

Upon seeing her home's transformation Debbie H. of Reston VA, said to Victoria Bingham;
"I will NEVER question ANYTHING you ever recommend!"
Columns finished with Venetian Plasters as Roman Sicilia marble.


Above : View of grand foyer with Faux Calcutta Marble, from Potomac Maryland residence.
| | |
| --- | --- |
| | |
| Above - Closeup of Faux Calcutta Marble in Venetian Plaster | |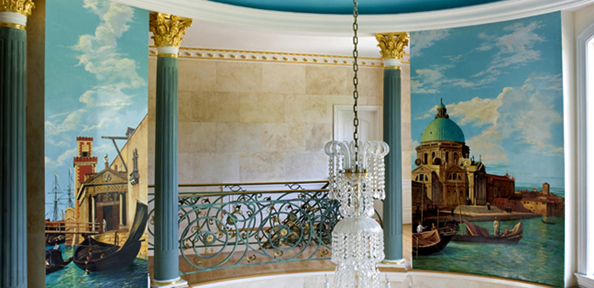 Upstairs view of Rotunda Entryway walls with Andre [Kouznetsov] Russo's stunning mural of Venice.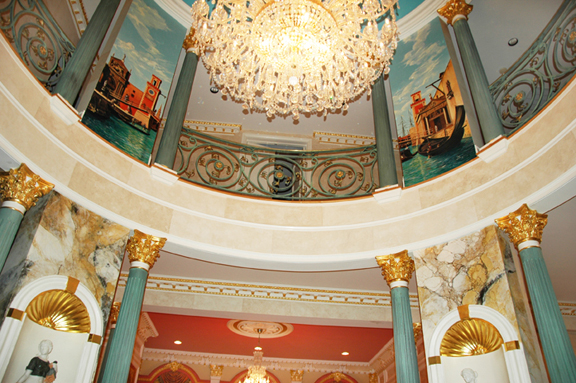 Above: View from downstairs showing Faux Stone walls, Marbling in Venetian Plaster, Gilding, and Venice Mural panels.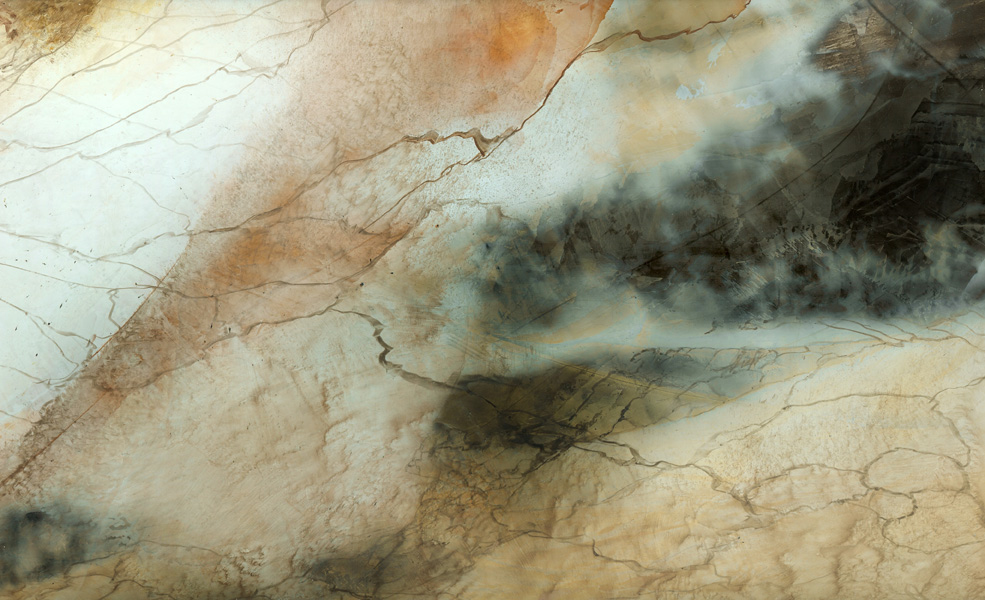 Detail of Venetian Plaster as Ornate Marble, as applied in Potomac Residence.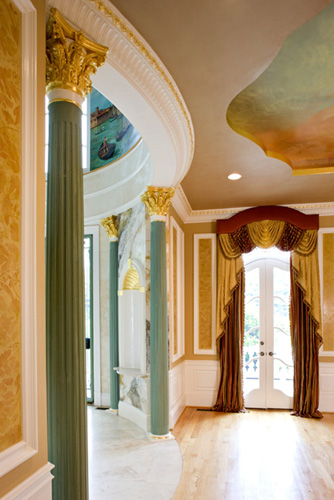 All Put together: Color, Gold and finishes. Gorgeous.
Marble in Design

Yes you can!

Venetian Plaster can look and feel exactly the same as Marble, being cold as ceramic, having the same glassy surface character, and smoothness reflective quality, at a fraction of the cost of real marble



For a Venetian Plaster as Marble Consultation for Walls or Columns in your Church, Home, Restaurant or other Commercial space CALL: 1.888.637.3726